In addition to our international expertise, we are specialists in domestic taxation and are accepting local clients with bookkeeping and taxation needs.

Excellent employment opportunity for a CPA with international tax experience.  Please see details

here.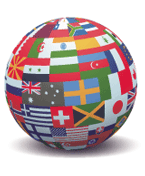 Robert Atkins Walker PC is an Austin, Texas-based CPA firm specializing in international taxation and offering highest quality tax, accounting and consulting services including:
Tax planning and preparation for individuals, partnerships, corporations, estates and trusts (U.S. citizens, residents, expatriates and nonresident aliens)
Financial Statement compilation
Estate tax consultation (domestic and international)
For a listing of clients, please see Clientele.
Robert Atkins Walker, CPA, PhD, MBA
Over 35 years experience
PhD in taxation and finance, University of Texas at Austin
MBA in finance, Stanford University
BA in economics, Rice University
Winner of the Outstanding [National] Tax Dissertation Award
Articles published in Tax Notes and the Virginia Tax [Law] Review
CPA licensed in Texas and Washington, DC
Liz Laurence, CPA
Over 15 years tax and accounting experience
BBA in accounting, Texas Tech University
M Ed in special education, Texas Woman's University
Previously worked in Germany & with Steven E. Miller, CPA, PC, Dallas, TX
CPA licensed in Texas since 1981
Valedictorian, Austin (TX) High School
Caroline Cienki, EA (Enrolled Agent)
EA (Enrolled Agent) – Federally authorized tax practitioner
Over 7 years tax and accounting experience
MA in acting, Arts Educational Schools & City University, London (UK)
BA (hons) Russian and Soviet Studies, University of Portsmouth (UK)
Wrote and published the children's book "The God Chair" in August 2016.
Languages:  Russian, German, French
"The best CPA in Austin regarding all kinds of foreign issues is Rob Walker." (CPA, Austin)
"Splendid work, Rob! Many thanks for getting this done so expeditiously – and with a refund as an added bonus!" (Client, UK/Italy)
"Thank you: I greatly appreciate how professionally and expeditiously you handled my case, especially with a deadline like October 15th adding extra work to your plate." (Client, Italy/Austin, TX)
"I am extremely happy to recommend his services to any client seeking the most polite, timely, professional international tax offering. I found him extremely knowledgeable on all tax issues and capable of seeking every possible legally available USA tax deduction." (Client, Australia)
"Many thanks Rob for your help.  You are a true professional and I certainly enjoyed dealing with you." (Client, United Arab Emirates)
"I looked through the work papers as well…so much work you all did!  I am just sooooo happy you guys do my US taxes! …. Thank you THANK YOU for all your work, patience (loads of patience) as you walk me through this by the hand each year." (Client, Singapore)
"The 2016 income tax return looks great!  I am grateful to have you as my CPA! You are a blessing. I can't thank you enough for everything that you have done for me these years… Thank you for all your kindness, patience, advice, and many more…" (Asian-American client, Austin, TX)